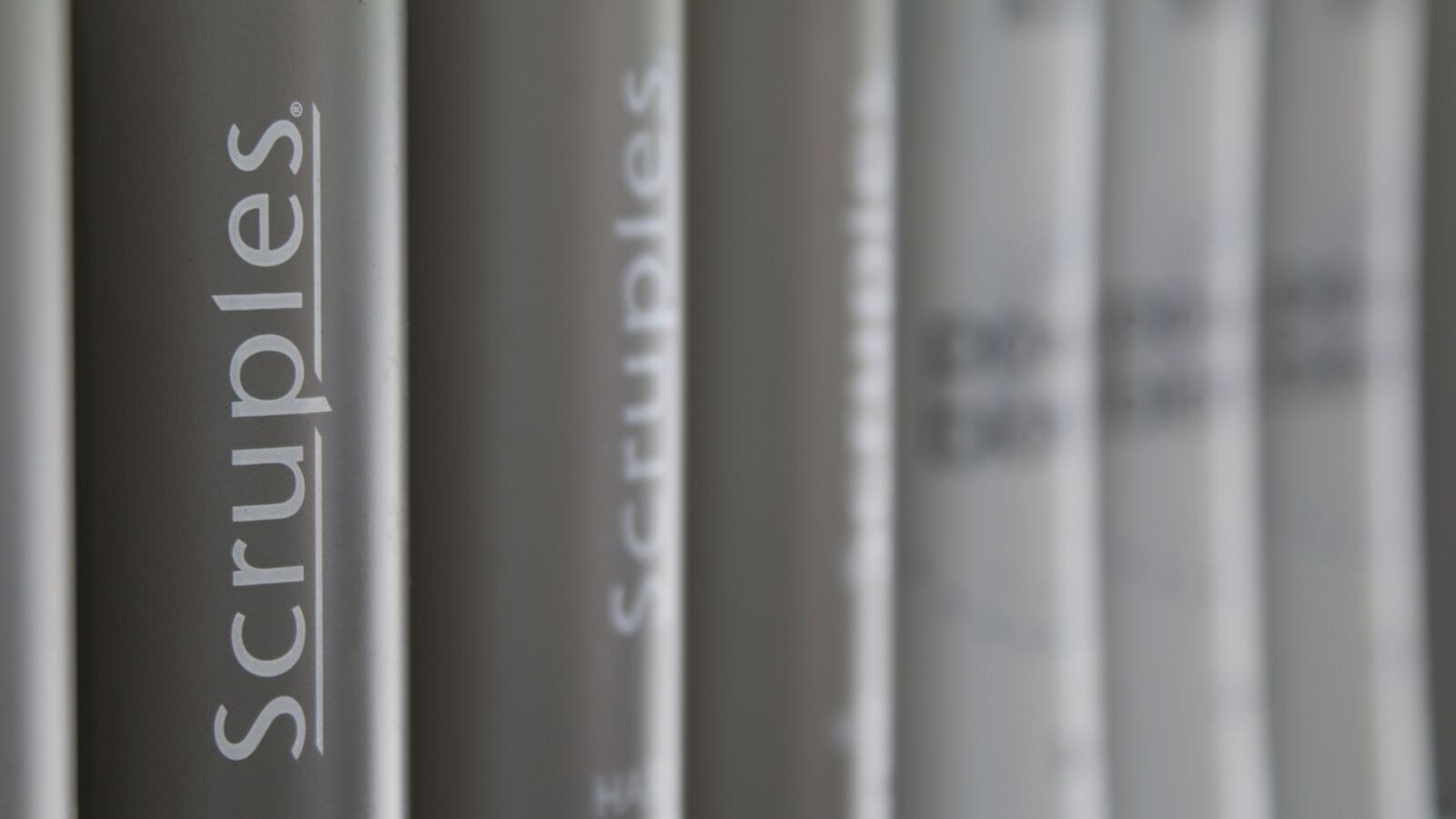 Why Scruples?
If you are looking to achieve lighter hair shades, hair salons will either say "no" or use high volumes of peroxide to achieve the required look. Peroxide not only damages and weakens your hair, but it can also be difficult for colourists to achieve the colour you wanted.
With Scruples, the colours you choose with your stylist, are the actual colours you get – this guarantees your hair will never be left with an orange or other unwanted colour tone. We can also blend up to 8 different colour blends at one time, to provide true multi-tonal highlights.
Hair Colouring
Hair Colouring, Highlights and Lowlights in Basingstoke
Why use Marianne's for your hair colouring and highlighting in Basingstoke?
99.999% guarantee that the hair colour swatch(es) you and your stylist select, will be the hair colour(s) you get
Want multi-toned highlights? We can add up to 8 shades of colour to your hair in one sitting, to achieve dramatic natural highlights
Because the product we use doesn't contain high levels of peroxide your hair will never be damaged during the colour process, but you can still achieve the lightest and brightest of colour shades
The low amonia content of our Scruples hair colouring products allow you to enjoy better conditioned hair, with more shine and manageability
We keep our prices affordable so you can keep your hair looking great!
Experience the true colour match yourself – watch video trailer
Price: £55 – £85
*Complimentary professional hair treatment will prevent your colour fading and close hair cuticles.
"Excellent at doing hair ups! So friendly and really go out of their way to help you."
"Being a dark colour for 10 years I was quite nervous to go blonde but I really wanted a change. I couldn't have gone to a better place, very professional. The bonus also is the salon doesn't use harmful colours either! Fully recommend!"
"Mariannes been doing my hair for years and knows exactly how I like it. Perfect every time!"
"Always does my hair perfectly! And my wedding hair stayed in all day and night! "
"I love having my hair done at Marianne's, everyone is so friendly and my hair looks and feels great each time."