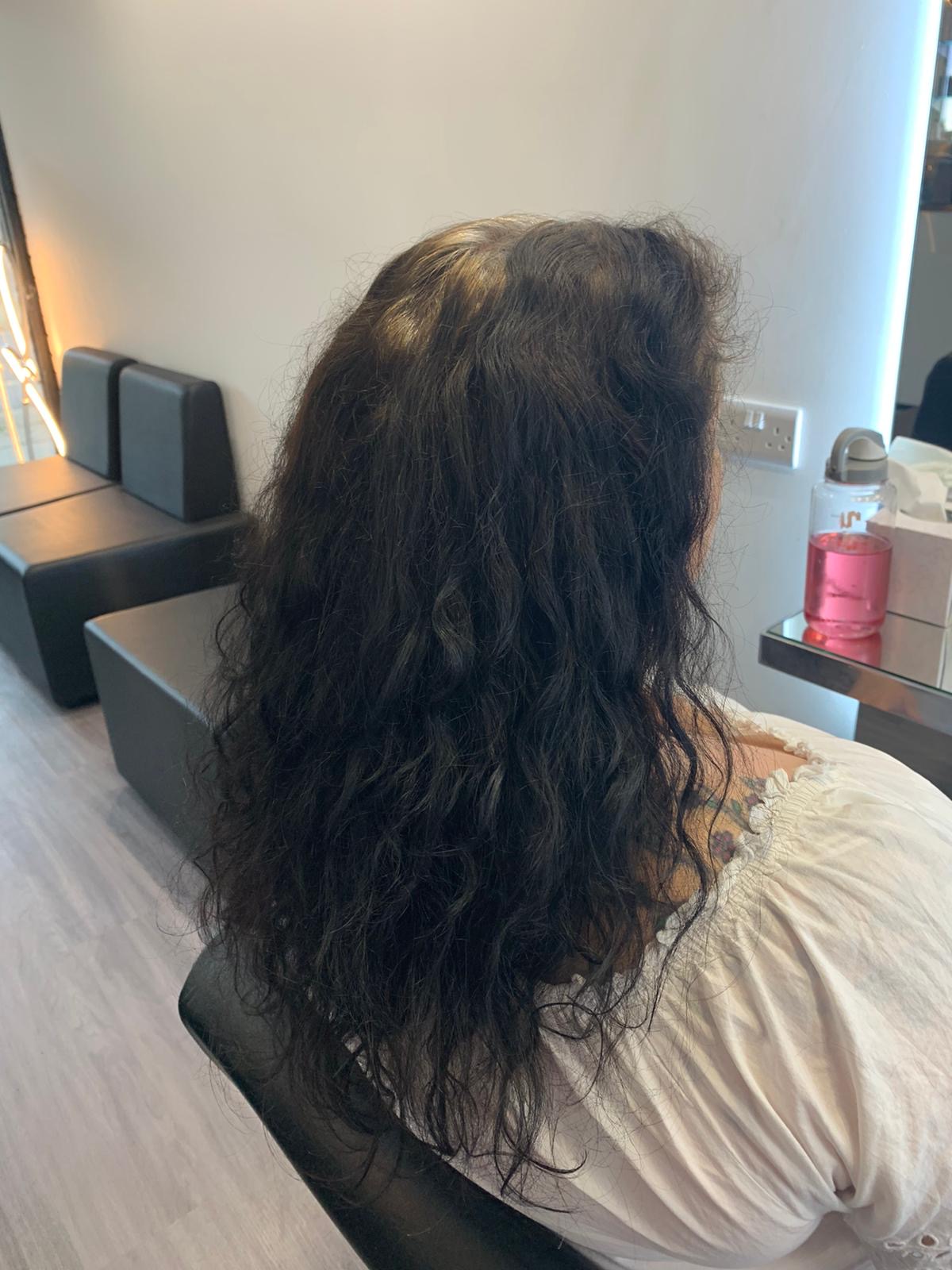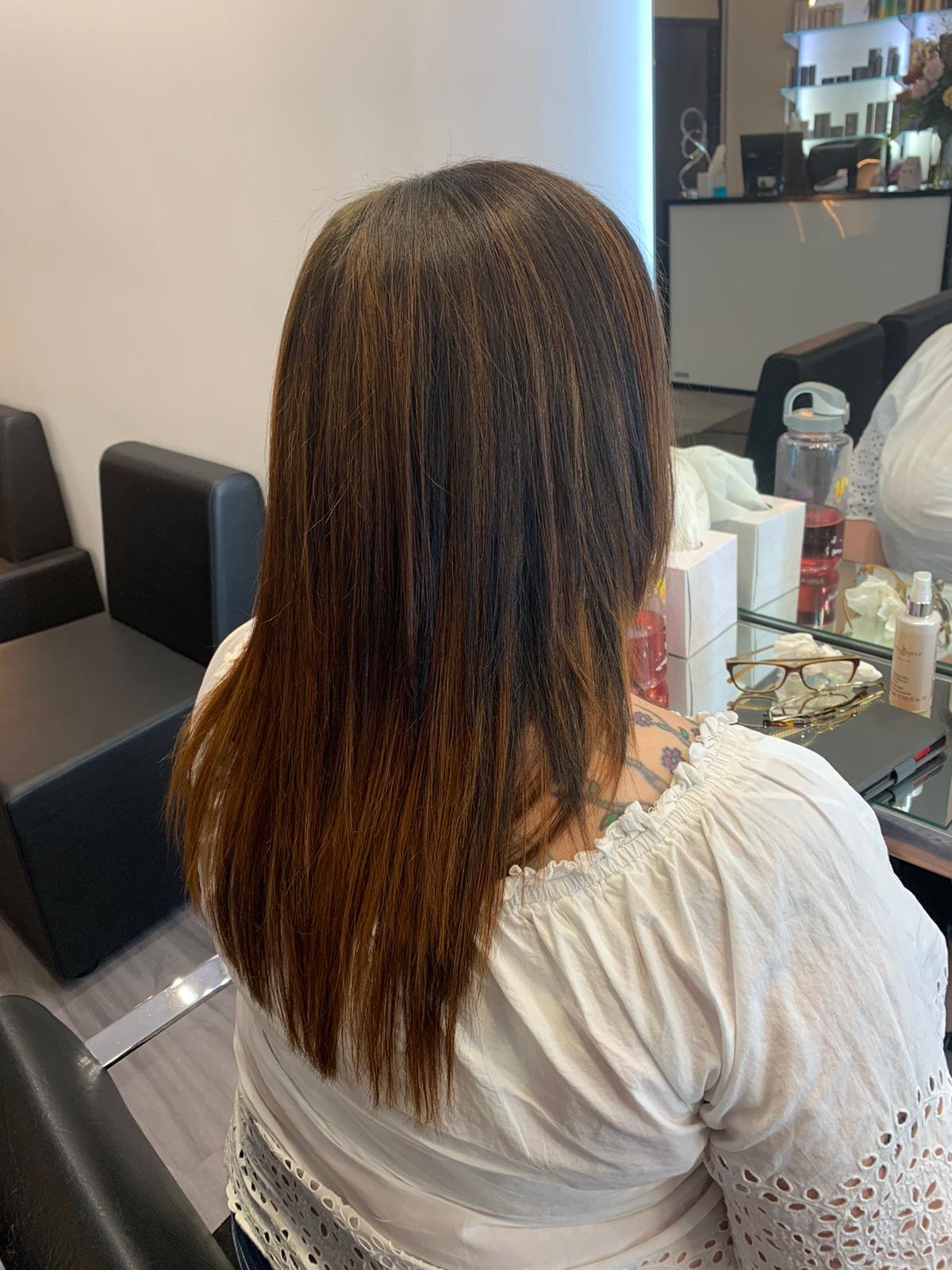 Olaplex
The revolutionary treatment that restores and strengthens damaged hair
There's no denying that experimenting with colour is a form of self expression. However, whilst we encourage you to go for that look and style you've always dreamed of, repeated colour can sometimes damage the quality of your hair, leaving your hair feeling dry and dull.
Damaged hair doesn't retain colour as well as healthy hair, meaning you'll often find yourself going back multiple times for a colour top up, resulting in more damage to your hair. It's for these reasons that Olaplex as quickly become the go-to hair treatment for many salons.
Olaplex's five-step technology repairs severely damaged hair that's coloured regularly, as well as delivering a glossy, strengthening treatment to all hair types and textures, coloured or not.
What is Olaplex?
It's a process that permanently rebuilds the damaged disulphide bonds in your hair that are broken during the chemical process. If you've over-bleached or had your hair highlighted for years, Olaplex allows you to rebuild the strength, structure and integrity of your hair; a 'reset' for your locks.
Price: Olaplex stand alone treatment including blow dry (recommended every 3-months) £30 |  Olaplex added into colour or perm from £15 per application
Who is Olaplex for?
Olaplex is beneficial for all hair types, whether your hair is colour treated, texture treated, virgin or anything in between. If your hair is damaged on a daily basis, Olaplex assists in both preventing that damage and replacing it, returning your hair back to a virgin-like state.
Virgin hair – Olaplex helps repair existing damage while protecting it from thermal, mechanical or environmental damage.
Colour treated hair – Olaplex can be mixed into colours and lighteners to lessen the damage caused by these services.
Curly / textured hair – Olaplex rebuild, restructures and improves moisture retention to curls that have lost their shape.
Straight hair – Olaplex will strengthen straight hair, improving manageability, movement and shine.
Texture services (weaves, perms and chemical straightening) – Olaplex helps maintain the integrity of the hair before, during and after all texture services. As a result, services can last longer and the hair stays in a better condition.
Extensions – Olaplex can be used on 100% human hair extensions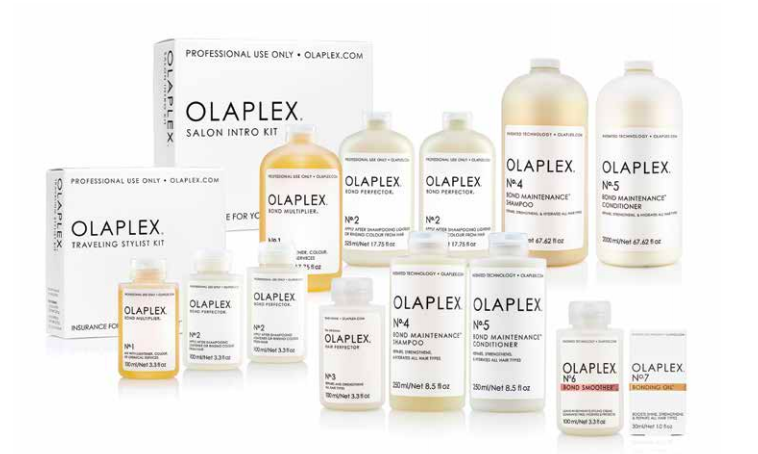 On your next visit to Marianne's ask your stylist if you can sample the products when you hair is being styled.
Or, simply ask a member f our team to explain the process in more detail!
Olaplex home treatments can be purchased at our salon, too.
"Being a dark colour for 10 years I was quite nervous to go blonde but I really wanted a change. I couldn't have gone to a better place, very professional. The bonus also is the salon doesn't use harmful colours either! Fully recommend!"
"Excellent at doing hair ups! So friendly and really go out of their way to help you."
"Marianne's been doing my hair for years and knows exactly how I like it. Perfect every time!"
"Always does my hair perfectly! And my wedding hair stayed in all day and night! "
"I love having my hair done at Marianne's, everyone is so friendly and my hair looks and feels great each time."