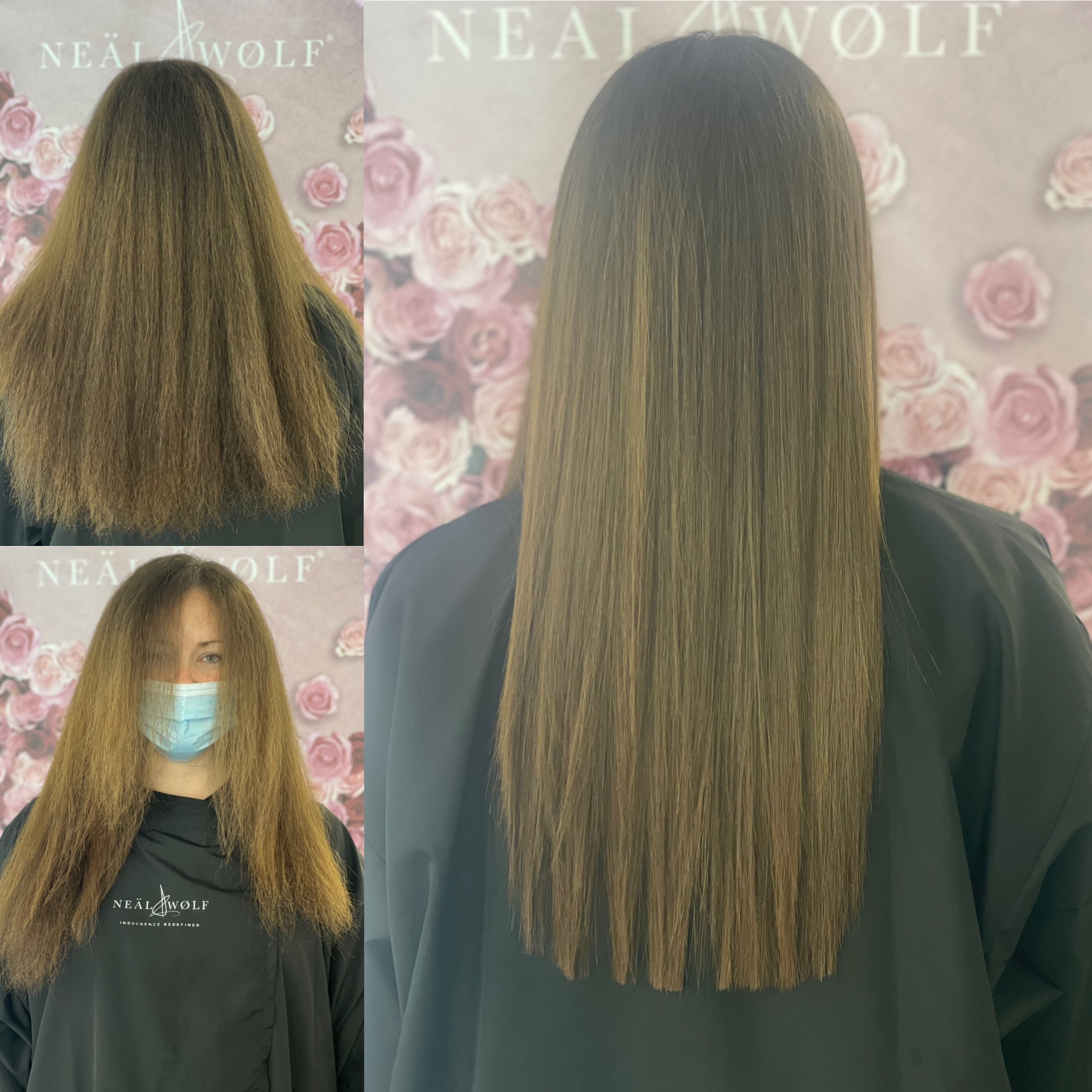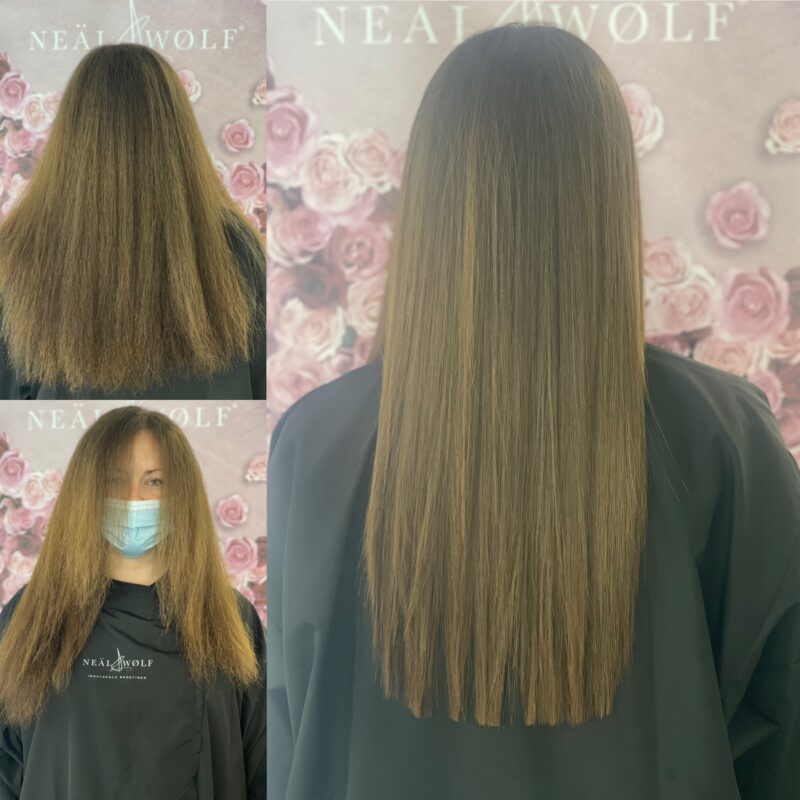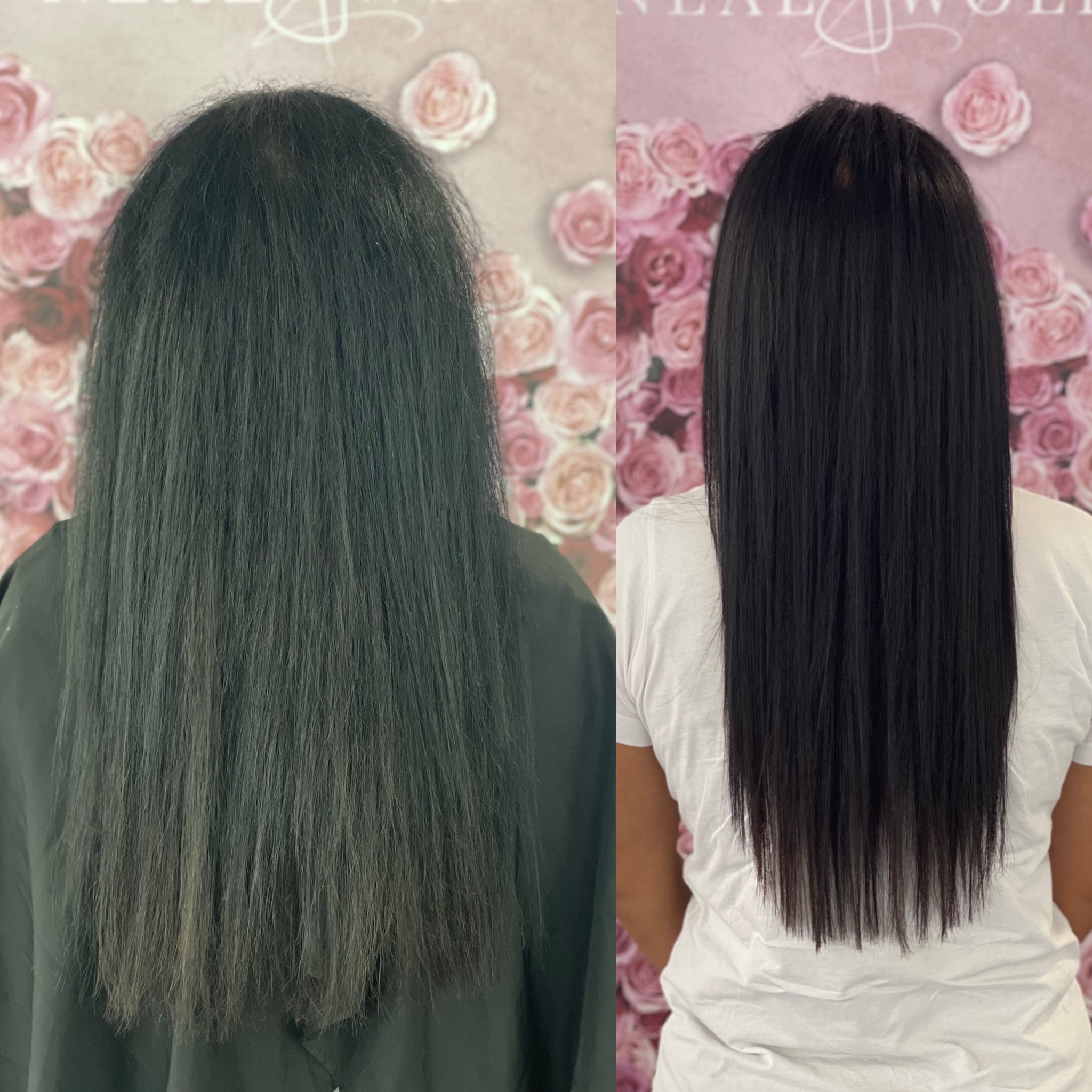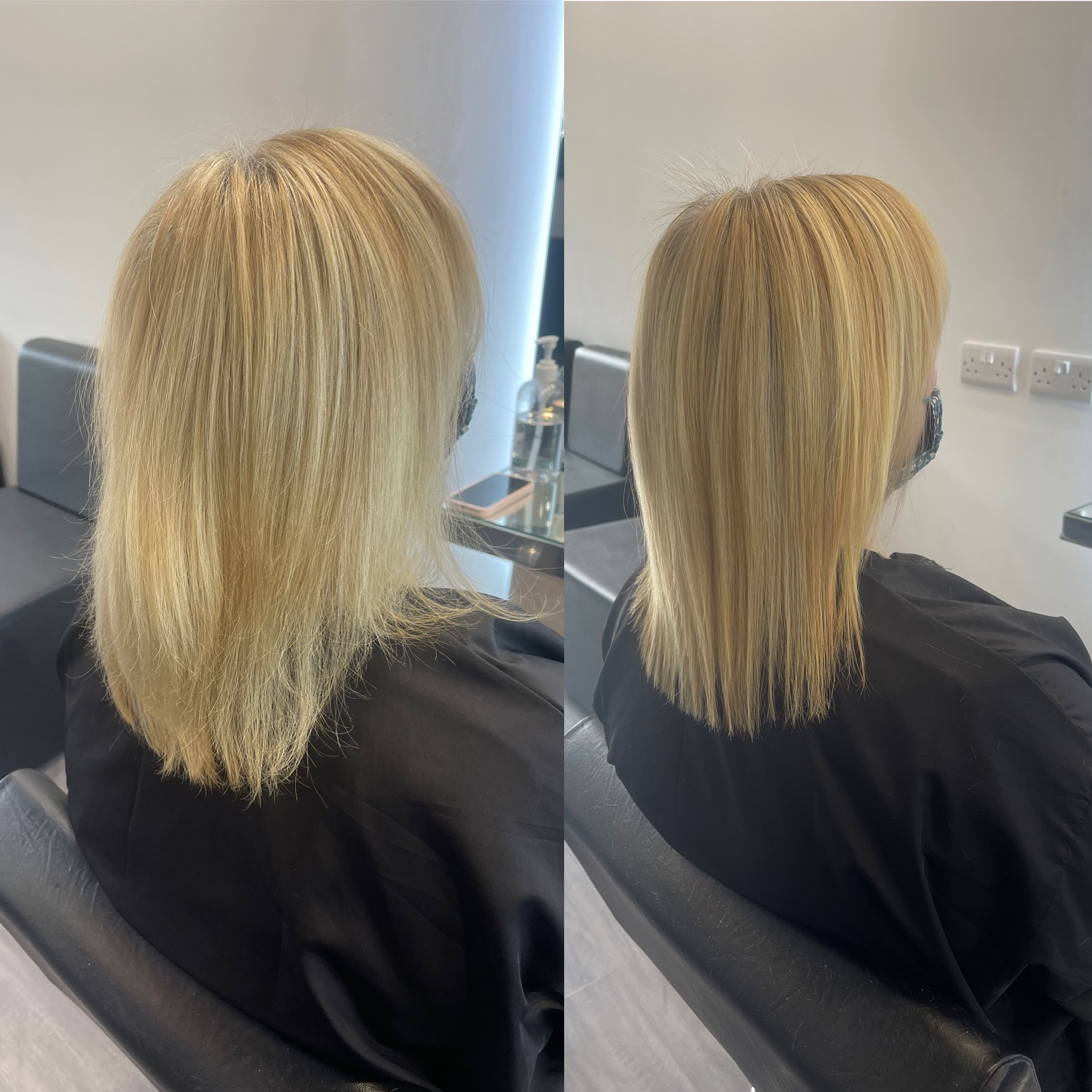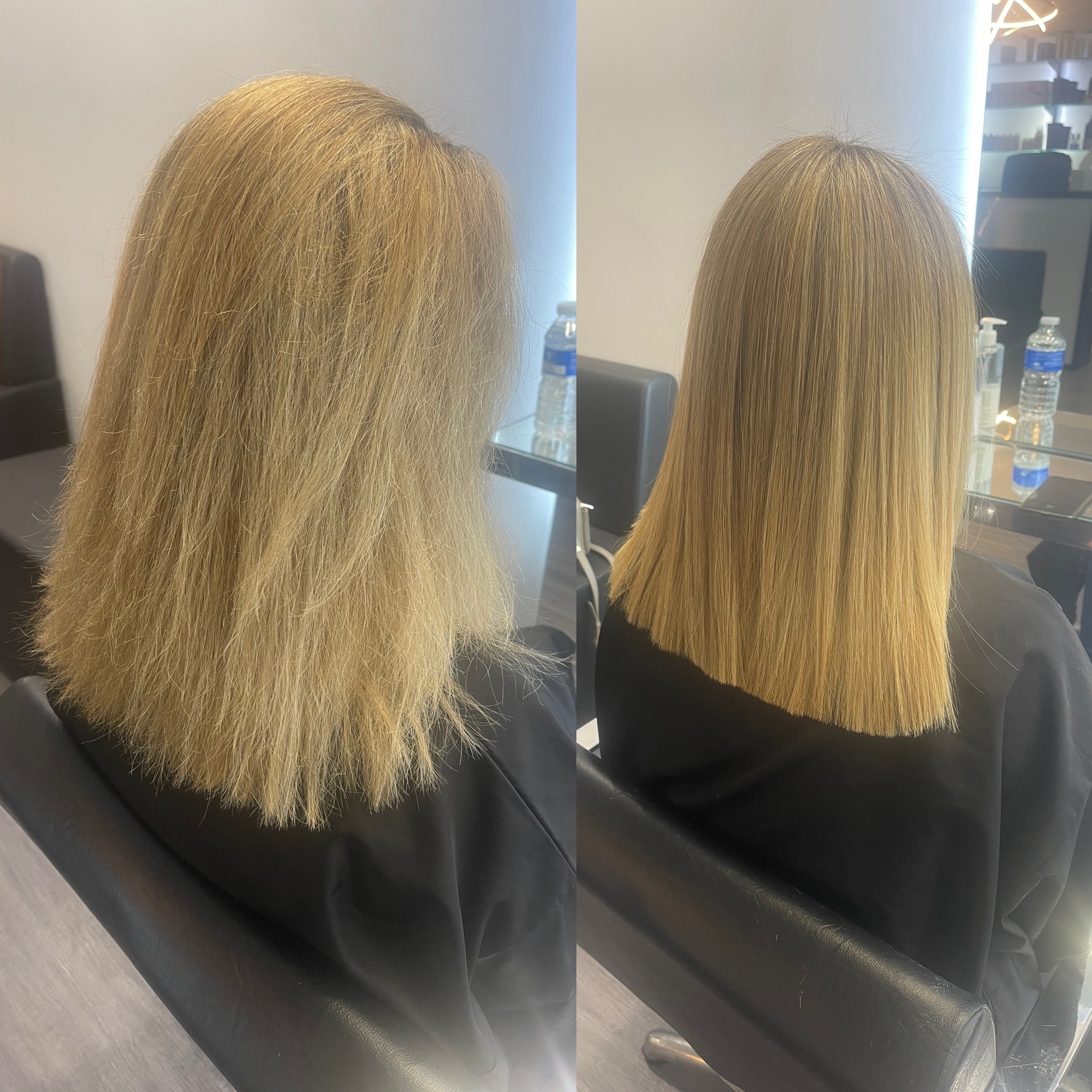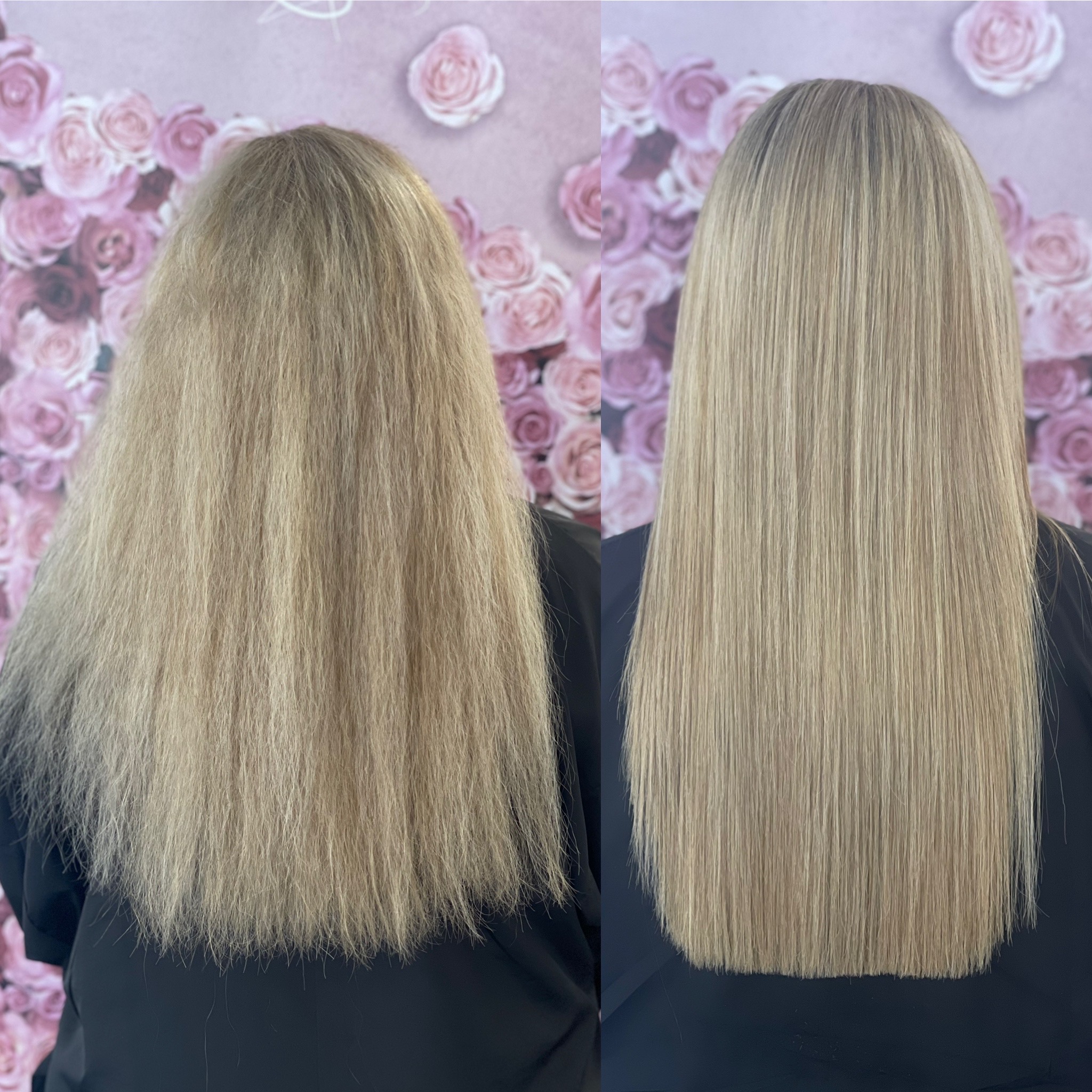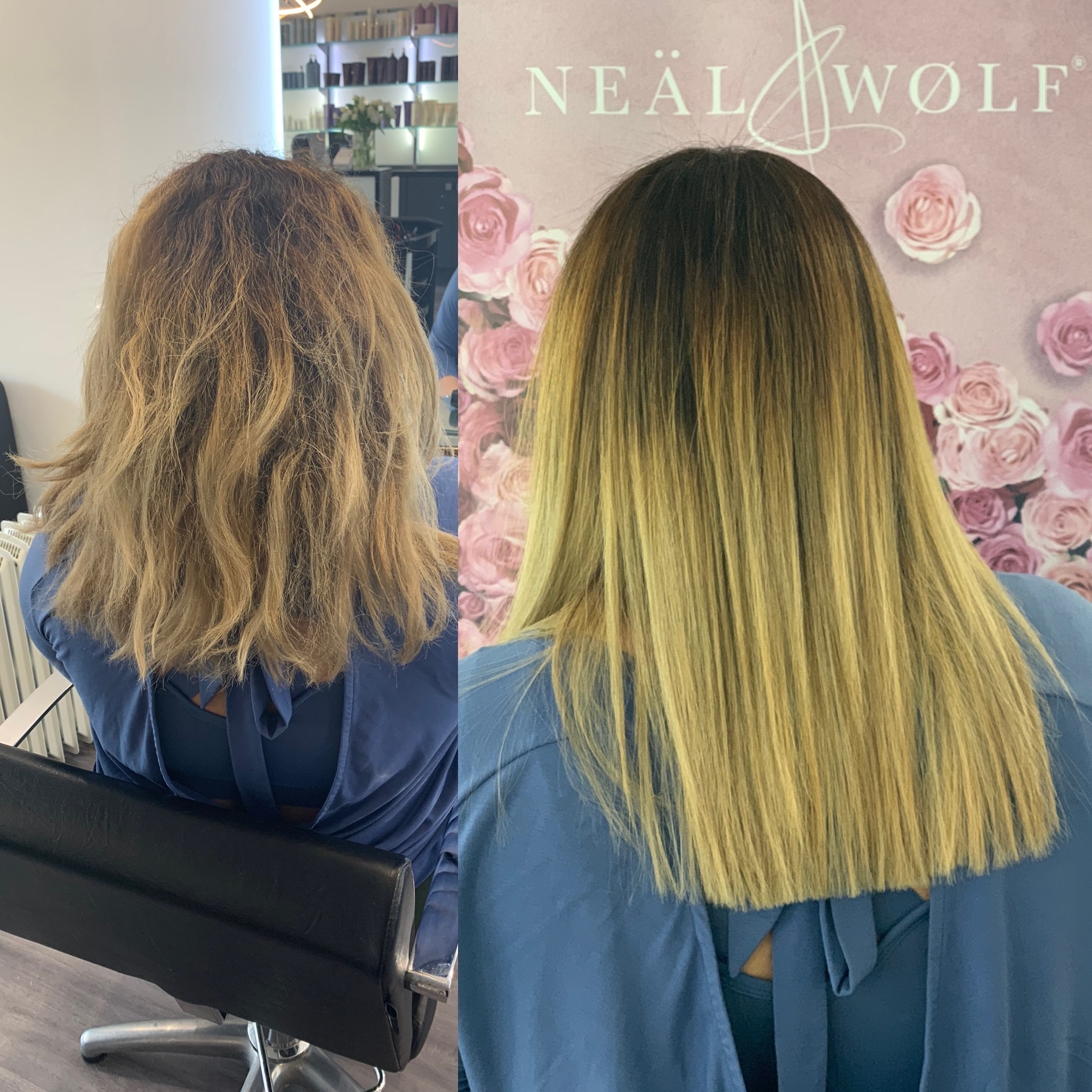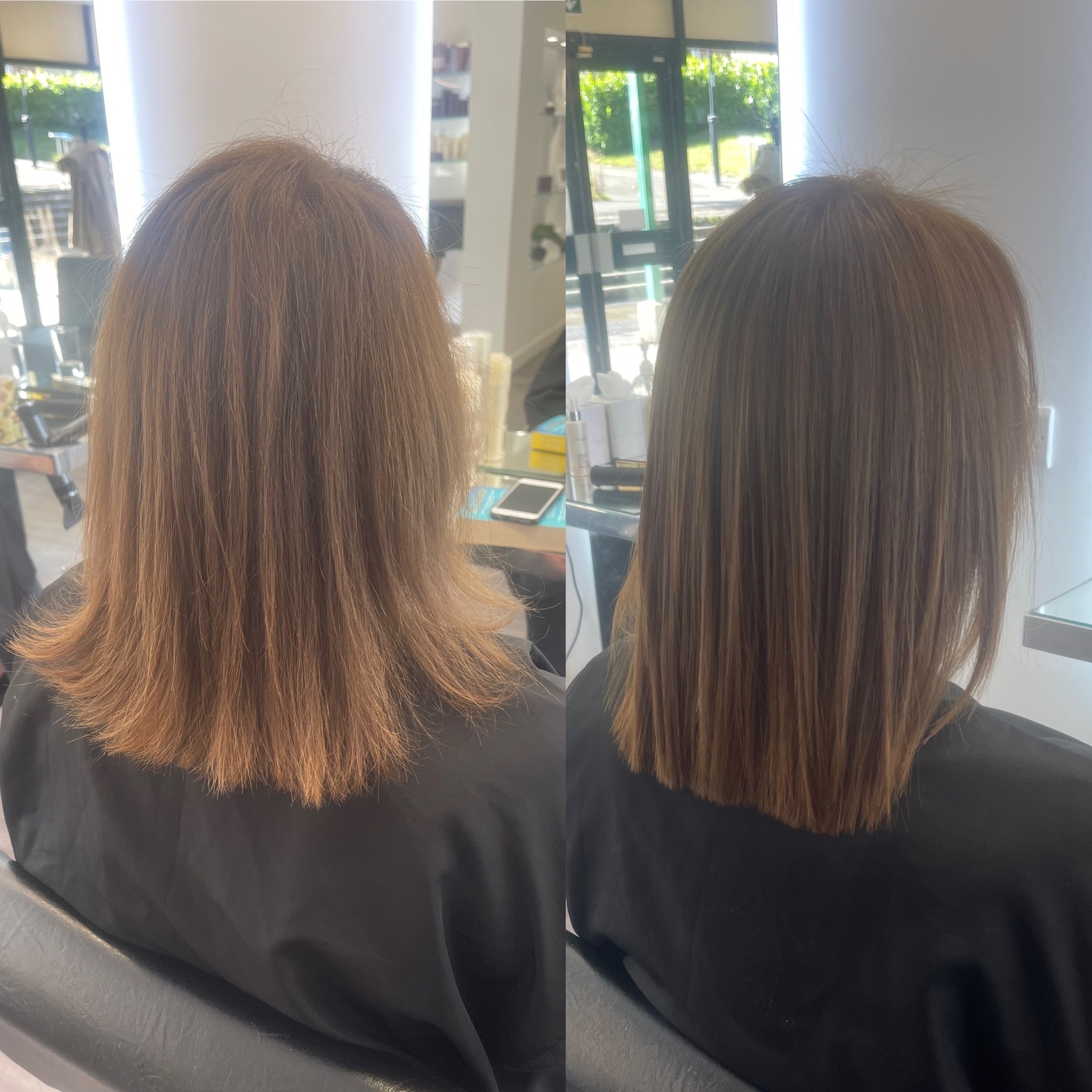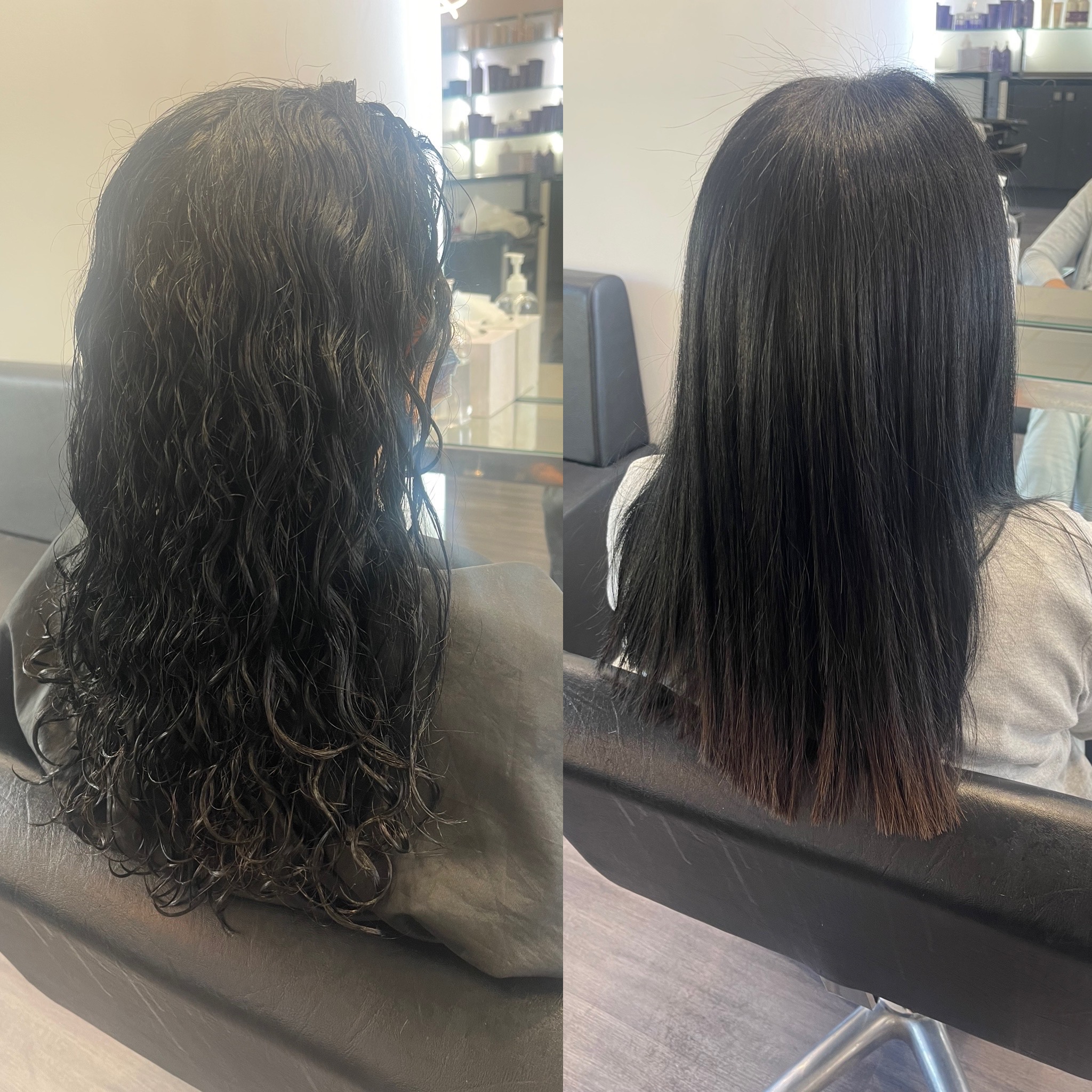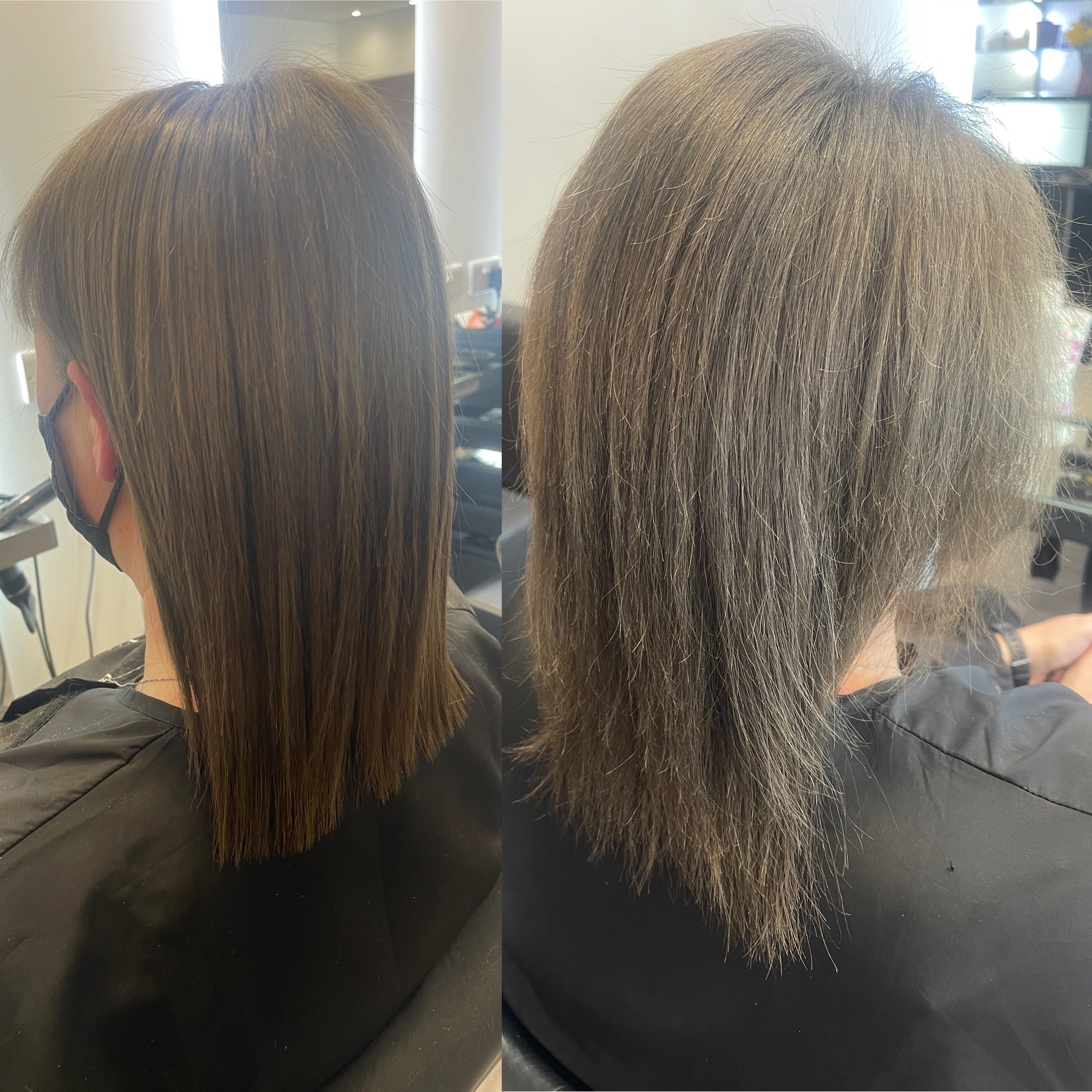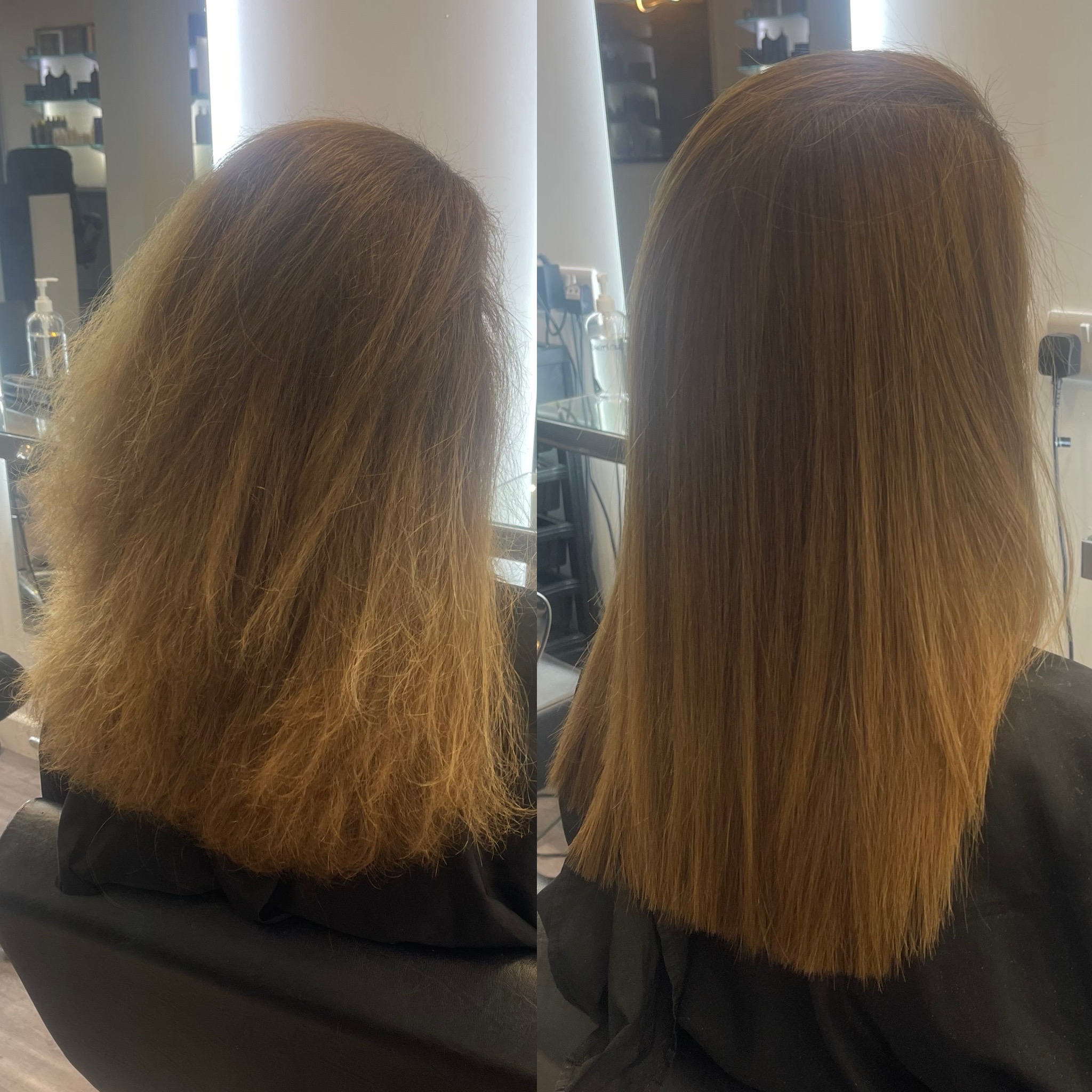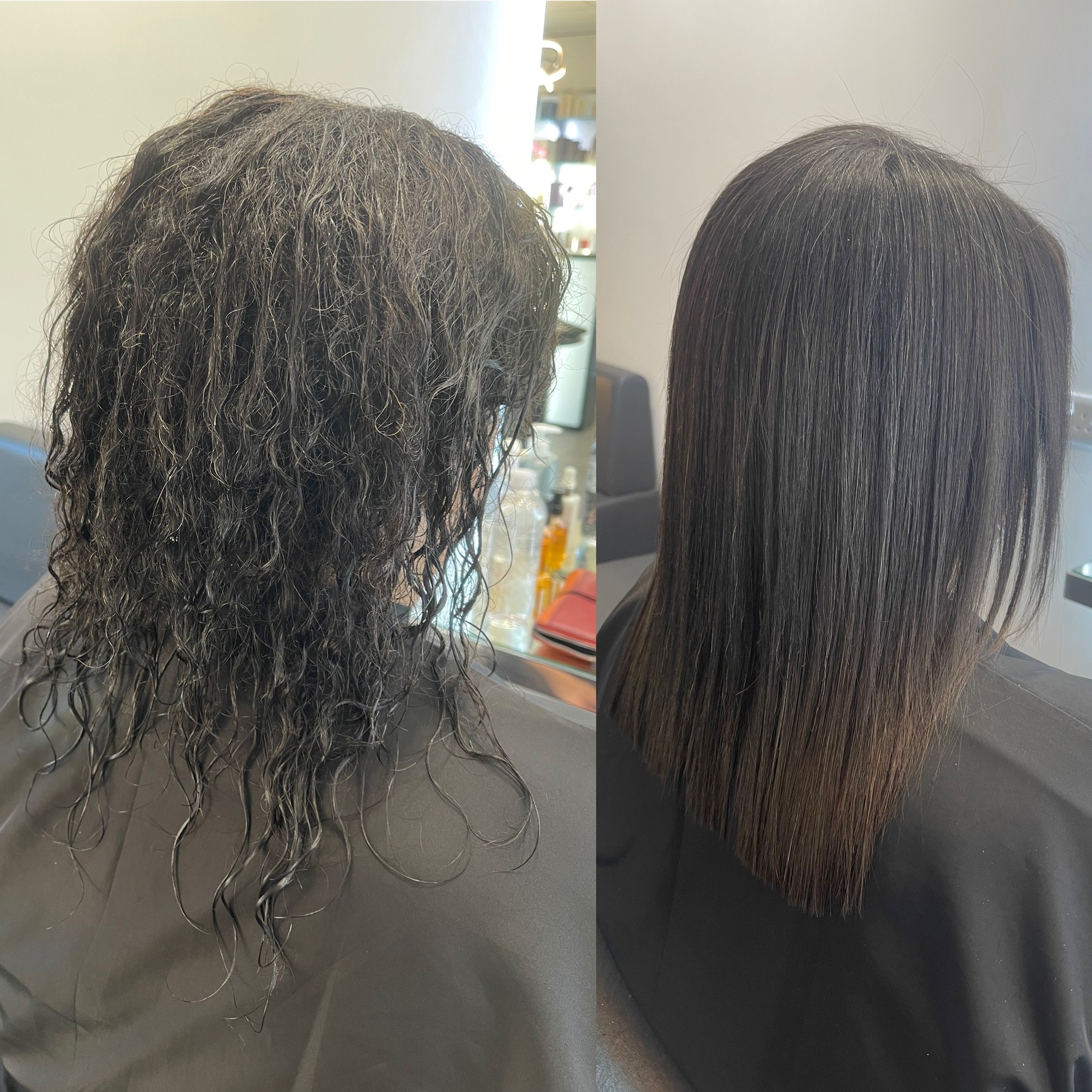 Lasts up to five months
Reduce blow drying time by 50-70%
Suitable for all hair types
Chemical free
Frizz-free hair
Ultra smooth hair
Hair Smoothing
A treatment to smooth, control, strengthen and reduce blow drying time by 50-70%
Keratin Revolution smoothing hair treatment at Marianne's hairdressers in Basingstoke, de-frizzes and controls your hair as well as reducing blow drying time.
The chemical free hair smoothing hair treatment combines ingredients to give you a system that offers frizz free control without causing stress on the hair.
An alternative to a Brazilian Blow Dry, Keratin Revolution is suitable for all hair types and will last up to 5 months.
FAQs
How much does the Keratin treatment cost?
For the Keratin Treatment we charge between £130-£200 depending on hair length, thickness and texture.
​We may ask for a £50 non refundable deposit at the time of booking that will be deducted from your final bill.
When can I wash my hair after the treatment?
As we use the most advanced Keratin Treatment there is no 'leave on' period so you are able to wash your hair the same day (not that you'd want to).
When can I colour my hair?
We recommend colouring hair 10-14 days after the Keratin Treatment.
The Keratin treatment can lighten/change the hair colour slightly so we don't recommend colouring pre Keratin service.
Will the Keratin straighten my hair?
No, the Keratin Treatment is not a straightening treatment. It will smooth the curl and eliminate the frizz with this the curls will be looser and more defined.
Is my hair suitable?
Yes. The treatment is suitable for all hair types.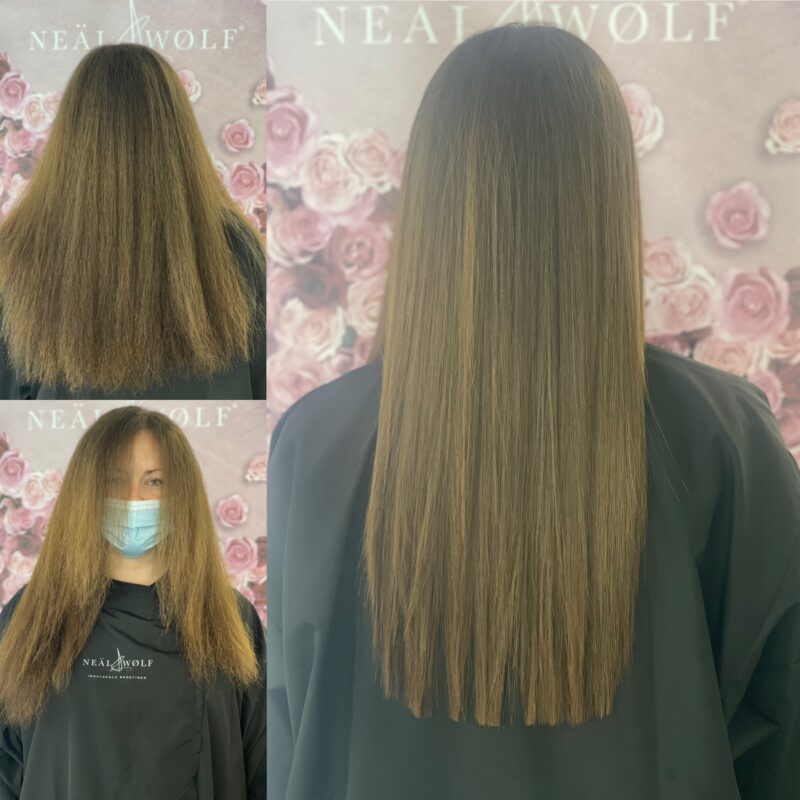 How long does it take?
The whole process can take anywhere between 2 and 5 hours. This depends on the hair length, thickness and texture.
How long does the treatment last?
Based on washing the hair twice a week with the correct aftercare the treatment will last 3-5 months.
"Being a dark colour for 10 years I was quite nervous to go blonde but I really wanted a change. I couldn't have gone to a better place, very professional. The bonus also is the salon doesn't use harmful colours either! Fully recommend!"
"Excellent at doing hair ups! So friendly and really go out of their way to help you."
"Marianne's been doing my hair for years and knows exactly how I like it. Perfect every time!"
"Always does my hair perfectly! And my wedding hair stayed in all day and night! "
"I love having my hair done at Marianne's, everyone is so friendly and my hair looks and feels great each time."