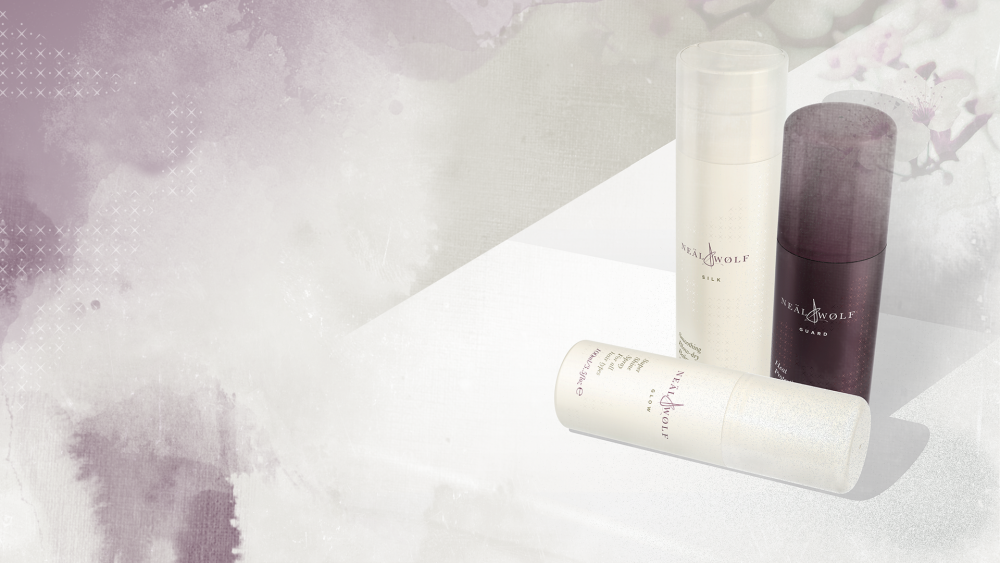 You may have heard that here at Marianne's Hair Salon, based in Basingstoke Hampshire, we've had somewhat of a makeover!
It was out with the old and in with the new as last month, as our well-known Basingstoke salon was given a fresh new look. As a way of saying thank you to our customers, our makeover saw way to a range of luxury hair care products, provided by Neal & Wolf.
Why Neal & Wolf?
Neal & Wolf have created a hair care collection that oozes indulgence and goes far beyond just a beauty brand. They provide irresistible everyday hair care products at affordable prices, and here at Marianne's we wanted to ensure our customers were introduced to their every day essentials suitable for every hair type.
The Neal & Wolf brand is tried and tested by many customers and salon professionals and remains a name that delivers on results every time. From its unique fragrance to luxury refined packaging this British brand manufactured right here in the UK, produces products that promise to deliver on experience.
No everyday chemicals
Here at Marianne's, a Basingstoke based hair salon, we're hot on knowing exactly what goes into our products to ensure we can tailor our treatments exactly to our client's hair. Neal & Wolf's philosophy focuses around the importance of knowing what's included in every bottle and this allows us to provide the best advice on which product suits you best.
However, unlike many brands Neil & Wolf have decided to steer clear from certain chemicals to ensure a friendlier product suitable to all types of skin and hair.
All Neil & Wolf products have decided to leave out the following chemicals:
DEA (Deithanolamide)
As a foam stabiliser, DEA reduces bubble size for a creamier more aesthetically pleasing product. However, used in most shampoos it is also known as a skin irritant. Due to this, Neal & Wolf have decided to formulate away from it to ensure customer satisfaction with every use.
SLS (Sodium Lauryl Sulfate)
This very powerful detergent cuts through grease and gives foamy shampoos their soapiness. However, this foaming agent has been linked as a major skin irritant associated with potential hair loss, and as a result has not been included in any Neal & Wolf products.
Triclosan
This bacterial killing chemical can also create dioxin during the manufacturing process. Dioxin is a powerful hormone that can have long term health effects.
Our decision to stock Neal & Wolf's products was an easy one- their care and attention to detail is second to none meaning their products are highly praised by salon professionals globally. Their reputation means our team are left rest assured that every single one of our clients is treated to a product created with passion and produces luxury results for beautiful hair.
If you want to not only see our makeover in the flesh but want to treat yourself to a treatment using one of our Neal & Wolf products be sure to contact the salon on 01256 363500. We're based in the Rucstall centre in Black Dam, Basingstoke – RG21 3QN.